Careers In
Web Design

Perth
Work Where Your Talents Are Explorered
Looking for an exciting career in web design Perth, Western Australia?
Constructive Visual is the most trusted Website Design Agency in the Wheatbelt.
Located in Northam, we service Perth and the surrounding Wheatbelt towns.
Careers In
Web Design

Perth
We are always on the hunt to find passionate, dedicated and vibrant people to join our Constructive Visual team.
Please provide us with your details and if there is an advertised position or if a future position becomes available we will reach out to you.
POSITION FILLED
Date: August 2021
Web Designer
Benefits of Joining

Constructive Visual
We understand that choosing an employer is an important commitment. After all, you're selecting a workplace in which you want to feel valued, appreciated and understood as it's the place that you're going to spend your time and energy on building your career. We offer benefits that reward your achievements, support your growth and development and provide a balanced work/life balance.
We provide company branded uniforms and hats.
Ongoing Training and Development
As we work in an ever changing industry it's important for our staff to stay on the cutting edge of industry changes as well as supporting the development of our staff. We pay and support our staff to take online courses and encourage them to suggest which course they would like to undertake supporting their role within Constructive Visual.
The great thing about our industry is that the work can be completed from anywhere. We are not bounded by walls and a desk in an office and our work can be completed remotely. We are flexible with our staff working from home to complete their daily work activities for Constructive Visual.
As a small family owned business in the Wheatbelt and we understand how busy life can be and we are proud to support our staff who need flexible working arrangements in order to get daily tasks complete all while meeting their required daily work hours for Constructive Visual. We're happy to work out a weekly working schedule with our staff.
Careers In Web Design Perth, Western Australia
The web design industry is an exciting and constantly evolving field with businesses all across Australia. In Perth, there are numerous businesses of all sizes offering all different types of web based services who are actively seeking candidates with the web design space.
Job Opportunity Frequently Asked Questions
All current web design vacancies for Constructive Visual can been viewed on this page of our website.
We also advertise our positions on:
When submitting your application, please provide your most up-to-date resume along with a cover letter detailing why you are suitable and best person for the role.
For a web design position, please provide example of your work (Web portfolio, Github etc)
Optional: Add a link to a short video introducing yourself, tell us about your experience and why you're interested in the role.
We Support
Local

Businesses
We have a passion for supporting local WA businesses and promoting shopping local to encourage spending money in our local communities.
We Value
All

Of Our Clients
When you become a Constructive Visual client we value a great working relationship with you for many years to come.
We've made many lifelong friends with our clients and have had the opportunity to work on multiple projects to help bring their business/brand to an online audience.
"I cannot fault the service we received from Constructive Visual. Any crazy questions we had or any requests were acted on quickly and explained in terms that we could understand :). I highly recommend Constructive Visual for anyone considering creating or updating their website."
Annette Fox
Fox and Hen Handmade Crafts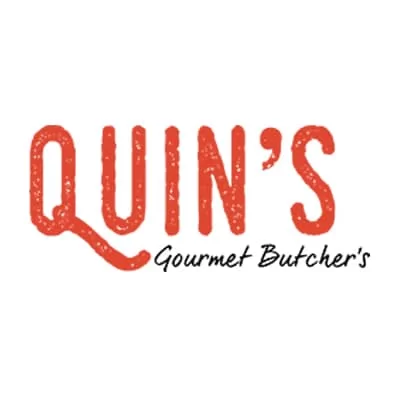 "We wanted to update our business website and create an online store. Peter from Constructive Visual was professional, efficient and very patient. Any questions were answered and explained quickly and so we could easily understand. We would highly recommend Constructive Visual!"
Alison & Andrew Quin
Quins Gourmet Butchers
"From the very beginning Peter and Jodie where professional in how they conducted themselves. No matter how many questions I had, they were more than happy to answer them and help make the whole process smooth. I am so grateful for finding such a great team to develop my online shop. Thank you xx"
Lisa McDonald
Avon Valley Creators Collective
"Prompt, officiant and a good result. Highly recommend."
Laurie Phillips
Phillbourne Manufacturing
"We approached Peter from Constructive Visual to update and refresh our existing website. Peter worked with us to make changes based on our requirements. He nailed incorporating our organisation's main messages of who we are & what we do into the website design. Highly recommended."
Owen Catto
Regional Men's Health Initiative
"I have known Peter Lowen since his teens when we worked together in video production and we have remained industry colleagues since. Most recently Peter has developed, hosted and maintained my websites. He has also been a mentor for my social media profile as a singer songwriter. Peter has always been very responsive and amazingly helpful."
Pete Byfield
petebyfield.com
"Working with Constructive Visual was a very smooth process. Peter understood what we wanted to achieve and how the website could add value to our organisation. We are delighted he is a local supplier too as our intent is always to support WBN members first."
Caroline Robinson
150Square, NEWROCK & WBN
"Peter was extremely professional and knowledgeable. It was so lovely that he took the time out for what was a small job for him, but a large tech headache for me. Went above and beyond with his knowledge and communication."
Melissa O'Driscoll
Bird On The Wall Photography
"Peter and Jodie have been an incredible resource of knowledge and creativity in dealing with the Northam Chamber of Commerce website and database needs. I would recommend Constructive Visual to any business who wants to work with a genuine team to elevate your business online."
Melanie Jones
Northam Chamber of Commerce