The Best Email Hosting
Australia
Having a professional email address is essential for businesses of all sizes. Not only does it give your customers and contacts the assurance that you are a legitimate organisation, but there are also other benefits to having a customised email address with your domain name. Constructive Visual provides business email hosting in Australia.
It helps ensure that emails sent from you or via your website will land in your customer's inboxes – not the spam folder. A professional email address is easy to remember, and it builds trust with your contacts.
Using Constructive Visual Email Hosting, you can easily create multiple email addresses by purchasing separate email hosting plans with your domain name. This means that each member of your team can have their own email address – such as [name]@[domain].com – instead of sharing a single generic account.
You'll also be able to set up special addresses for specific departments in your business, such as support, booking, info or sales, so that customers can contact the right individuals quickly and easily. You can use individual names or shorten the email to your staff members first name initial and then their surname. That way, you can provide a better customer service experience to your clients by establishing a professional-grade email address associated with your domain.
Plus, with Axigen Suite you'll get access to powerful features like email forwarding and auto-responders, so you can ensure that customer emails are answered quickly and efficiently. Especially if you're away on annual leave, off from work sick or promoting an upcoming event.
To make sure your business is taken seriously, getting a professional email address with your domain name is an essential step. Constructive Visual makes it easy to create customised email addresses for your business, as well as giving you access to powerful features to help manage incoming messages. Take the next step towards professionalising your business today.
Speak to Constructive Visual about their professional email hosting to run your business today!
(Our email hosting is located in Sydney, Australia).
Professional office suite with
And These Included Applications
We Support
Local

Businesses
We have a passion for supporting local WA businesses and promoting shopping local to encourage spending money in our local communities.
We Value
All

Of Our Clients
When you become a Constructive Visual client we value a great working relationship with you for many years to come.
We've made many lifelong friends with our clients and have had the opportunity to work on multiple projects to help bring their business/brand to an online audience.
"I cannot fault the service we received from Constructive Visual. Any crazy questions we had or any requests were acted on quickly and explained in terms that we could understand :). I highly recommend Constructive Visual for anyone considering creating or updating their website."
Annette Fox
Fox and Hen Handmade Crafts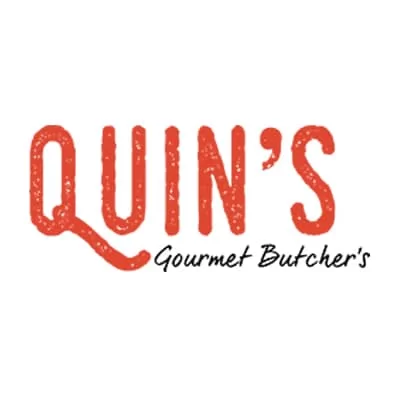 "We wanted to update our business website and create an online store. Peter from Constructive Visual was professional, efficient and very patient. Any questions were answered and explained quickly and so we could easily understand. We would highly recommend Constructive Visual!"
Alison & Andrew Quin
Quins Gourmet Butchers
"From the very beginning Peter and Jodie where professional in how they conducted themselves. No matter how many questions I had, they were more than happy to answer them and help make the whole process smooth. I am so grateful for finding such a great team to develop my online shop. Thank you xx"
Lisa McDonald
Avon Valley Creators Collective
"Prompt, officiant and a good result. Highly recommend."
Laurie Phillips
Phillbourne Manufacturing
"We approached Peter from Constructive Visual to update and refresh our existing website. Peter worked with us to make changes based on our requirements. He nailed incorporating our organisation's main messages of who we are & what we do into the website design. Highly recommended."
Owen Catto
Regional Men's Health Initiative
"I have known Peter Lowen since his teens when we worked together in video production and we have remained industry colleagues since. Most recently Peter has developed, hosted and maintained my websites. He has also been a mentor for my social media profile as a singer songwriter. Peter has always been very responsive and amazingly helpful."
Pete Byfield
petebyfield.com
"Working with Constructive Visual was a very smooth process. Peter understood what we wanted to achieve and how the website could add value to our organisation. We are delighted he is a local supplier too as our intent is always to support WBN members first."
Caroline Robinson
150Square, NEWROCK & WBN
"Peter was extremely professional and knowledgeable. It was so lovely that he took the time out for what was a small job for him, but a large tech headache for me. Went above and beyond with his knowledge and communication."
Melissa O'Driscoll
Bird On The Wall Photography
"Peter and Jodie have been an incredible resource of knowledge and creativity in dealing with the Northam Chamber of Commerce website and database needs. I would recommend Constructive Visual to any business who wants to work with a genuine team to elevate your business online."
Melanie Jones
Northam Chamber of Commerce