Looking For Web Hosting In
Australia?
Welcome to Constructive Visual, Australia's leading web hosting provider, offering a comprehensive range of web hosting solutions tailored to suit your website's unique requirements. With a focus on CPanel hosting, dedicated hosting, e-commerce hosting, and WordPress hosting, we ensure that your website is hosted on reliable and secure Australian-based servers.
Our commitment to providing the best service to our customers means that we provide Australian technical support and a range of hosting packages suitable for businesses of any size. We also offer domain name registration and SSL certificate options, as additional options with our hosting packages.
We understand that when it comes to web hosting, there's no one-size-fits-all solution. That's why Constructive Visual is committed to working with you to find the right solution for your needs. Whether you're looking for reliable shared hosting or secure dedicated servers, we have the perfect option for you. Plus, all our packages come complete with user-friendly control panels and advanced features such as webmail, databases, and FTP access.
Constructive Visual is proud to be Australia's leading provider of web hosting solutions. We also offer competitive pricing and regular discounts, so you can get the most for your money. If you're looking for premium web hosting in Australia, look nat our competitive pricing on our web hosting packages. Make Constructive Visual your number one choice for Australian web hosting – take control of your online presence today!
Web Hosting Australia
Packages
Option to pay $160 Annually
Option to pay $180 Annually
Option to pay $222 Annually
We operate a fully redundant network which is built with a no single point of failure.
Every cPanel account will have access to regular Acronis backups that can be restored by the end user.
Enterprise Grade Hardware
Experience the unrivaled reliability and speed of our top-of-the-line hardware. Built for your business.
SpamExperts outbound spam and virus filtering helps to prevent email server blacklisting.
Your service will be activated by Constructive Visual technicians when you pay by credit card or PayPal.
Our Web Hosting plans have no contract term and you can cancel your service at any time.
Select your own PHP version from a list the latest PHP versions to suit the needs of your website.
Fortinet Hardware Firewall
Fortinet provides extra protection from a malicious attack. (DDoS etc.)
Option to pay $269 Annually
Option to pay $299 Annually
Domain name registration is an essential part of establishing a web presence in Australia. It allows you to create a unique and memorable online address for your business or website, giving people an easy way to find and access it. Constructive Visual makes domain name registration simple, fast, and reliable. Our experienced team can help you search for your ideal domain name and register it quickly. We provide competitive domain name prices for all domain names including .com, .com.au, .net.au, .org and .org.au etc.
Once you've found the perfect domain name, our straightforward process will have it registered within minutes. We offer secure hosting solutions to ensure that any information entered into your site remains safe and private at all times. With Constructive Visual, you can rest assured your domain name will be registered and active in Australia, giving users easy access to the information and services that you offer.
We're here to help make domain name registration easier than ever before! Don't just take our word for it, search for your unique domain name today and see how easy it is to get started with Constructive Visual. We're confident you'll soon find out why we are the top choice for reliable website hosting solutions in Australia. Contact us now to learn more about our unbeatable rates on all domains & hosting plans. With Constructive Visual, a world of possibilities awaits – start searching for your ideal domain name today!
If you have a website, it's important to protect the data exchanged between your visitors' internet browsers and your server. That's why having an SSL Certificate is essential for any website owner in Australia.
SSL (Secure Sockets Layer) Certificates are small data files that digitally bind a cryptographic key to an organisation's details. When installed on a web server, it activates the padlock and the https protocol (over port 443) and allows secure connections from a web server to a browser. Typically, SSL is used to secure credit card transactions, data transfer and logins, and more recently is becoming the norm when securing browsing of social media sites.
Getting an SSL Certificate from Constructive Visual helps ensure your website is secure and customers can trust that their personal information will be safe. SSL Certificates from Constructive Visual come with Sectigo's renowned validation process, which helps to ensure the identity of your company or organisation. It also provides strong encryption between the browser and web server, ensuring both confidentiality and integrity of data sent over the internet.
Constructive Visual offers easy-to-use SSL products at competitive rates, making it simple for you to get an SSL Certificate for your website. So if you're looking for a reliable, trustworthy SSL Certificate provider in Australia, Constructive Visual's Sectigo SSL Certificates are the perfect choice. Not only do they provide peace of mind and extra security to customers visiting your website, but they also make sure that your business is compliant with industry regulations. With fast validation times and excellent customer service, you can rest assured that you're getting the best value for money when choosing Constructive Visual's Sectigo SSL Certificates.
How To Build Your Website Online Today
SOFTACULOUS
WEBSITE BUILDER
Do It Yourself Website Application Installer.
INSTALLATRON
WEBSITE BUILDER
One-Click Web Application Auto-Installer
Available for FREE with your CPanel Hosting Account
Web Hosting Australia Services
Frequently Asked Questions
We Support
Local

Businesses
We have a passion for supporting local WA businesses and promoting shopping local to encourage spending money in our local communities.
We Value
All

Of Our Clients
When you become a Constructive Visual client we value a great working relationship with you for many years to come.
We've made many lifelong friends with our clients and have had the opportunity to work on multiple projects to help bring their business/brand to an online audience.
"I cannot fault the service we received from Constructive Visual. Any crazy questions we had or any requests were acted on quickly and explained in terms that we could understand :). I highly recommend Constructive Visual for anyone considering creating or updating their website."
Annette Fox
Fox and Hen Handmade Crafts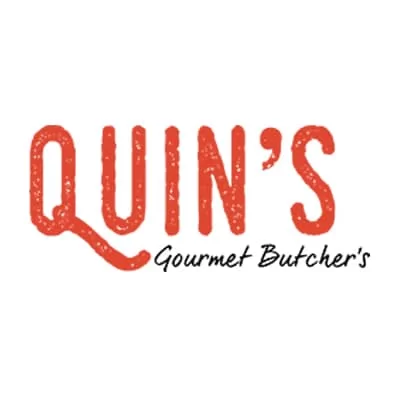 "We wanted to update our business website and create an online store. Peter from Constructive Visual was professional, efficient and very patient. Any questions were answered and explained quickly and so we could easily understand. We would highly recommend Constructive Visual!"
Alison & Andrew Quin
Quins Gourmet Butchers
"From the very beginning Peter and Jodie where professional in how they conducted themselves. No matter how many questions I had, they were more than happy to answer them and help make the whole process smooth. I am so grateful for finding such a great team to develop my online shop. Thank you xx"
Lisa McDonald
Avon Valley Creators Collective
"Prompt, officiant and a good result. Highly recommend."
Laurie Phillips
Phillbourne Manufacturing
"We approached Peter from Constructive Visual to update and refresh our existing website. Peter worked with us to make changes based on our requirements. He nailed incorporating our organisation's main messages of who we are & what we do into the website design. Highly recommended."
Owen Catto
Regional Men's Health Initiative
"I have known Peter Lowen since his teens when we worked together in video production and we have remained industry colleagues since. Most recently Peter has developed, hosted and maintained my websites. He has also been a mentor for my social media profile as a singer songwriter. Peter has always been very responsive and amazingly helpful."
Pete Byfield
petebyfield.com
"Working with Constructive Visual was a very smooth process. Peter understood what we wanted to achieve and how the website could add value to our organisation. We are delighted he is a local supplier too as our intent is always to support WBN members first."
Caroline Robinson
150Square, NEWROCK & WBN
"Peter was extremely professional and knowledgeable. It was so lovely that he took the time out for what was a small job for him, but a large tech headache for me. Went above and beyond with his knowledge and communication."
Melissa O'Driscoll
Bird On The Wall Photography
"Peter and Jodie have been an incredible resource of knowledge and creativity in dealing with the Northam Chamber of Commerce website and database needs. I would recommend Constructive Visual to any business who wants to work with a genuine team to elevate your business online."
Melanie Jones
Northam Chamber of Commerce