Do I need a cookie pop-up on my website in Australia?
Cookie Consent Notice Australia
As a website owner, how to be compliant with cookie and privacy data to avoid potential fines from GDPR, CCPA and Australia's Privacy Act 1988.
Cookie Consent Notice
Australia
Constructive Visual: Your One-Stop Solution for Compliant Cookie Consent Notices in Australia
Keep the Cookie Monster at Bay with Our Expertly-Crafted Consent Notices!
G'day, mate!
Are you an Aussie business owner looking to make your website more compliant with Australian privacy regulations? If so, you've come to the right place! Constructive Visual, the leading website design agency in Australia, is here to whip your site into shape with our top-notch cookie consent notice service.
But wait – we know what you're thinking: Why on earth should I care about cookie consent notices? Well, my friend, let's dive into the delicious world of cookies, consent, and compliance, and see why our service is the bee's knees!
The Importance of Cookie Consent Notices:
Picture this: You're enjoying a leisurely stroll through the internet, and suddenly, a wild cookie consent notice pops up on your screen. You've seen them before, right? Those little banners or pop-ups that inform you that a website uses cookies.
Well, these nifty little notifications aren't just for show! They're an essential part of ensuring your website is compliant with Australian privacy regulations. In fact, not having a proper cookie consent notice could land you in some seriously hot water (and we're not talking about a relaxing bath here)!
Enter: Constructive Visual's Cookie Consent Notice Service
No need to stress, though! Constructive Visual has your back. With our state-of-the-art cookie consent notice service, you'll not only avoid potential fines and penalties, but you'll also be demonstrating your commitment to protecting your visitors' privacy – and that's nothing to sneeze at!
Why Choose Constructive Visual?
At Constructive Visual, we're not just good at what we do – we're bloomin' great at it!
Here's why you should entrust us with your cookie consent needs:
Expertise: We're Aussie website design gurus who know our way around privacy regulations like the back of our hand. Our team is constantly updating their knowledge to ensure your consent notices are always compliant.

Customisation: We believe that one size doesn't fit all, which is why we create bespoke cookie consent notices tailored to your website's design and requirements.

User Experience: Our cookie consent notices are designed to be unobtrusive and user-friendly, so your visitors can enjoy a seamless browsing experience without feeling like they're being bombarded with pop-ups.
Who Needs A Cookie Consent Notice?
No two websites are created equal! While there are quite a number of products and services that require cookies or collect information from your website for statistical purposes, these are the top ones to look out for:
A cookie consent notice is a legal requirement when you have contact or quote forms on your website. It is an important part of the data protection process, informing users that they are giving their consent to having cookies be stored and used from their browser.
Without a proper cookie consent notice, your business could be legally liable for any damages caused by the mishandling of personal data. This means it is essential to include a cookie consent notice when using contact or quote forms on your website. Not only does this help protect you from any potential legal action, but it also helps build trust with visitors who can be sure that their data is safe and secure.
As an e-commerce website owner, it's crucial to ensure you comply with the law by introducing a cookie consent notice. Cookies are small pieces of data stored within your user's browsers that track their behaviour and provide customised experiences when they return to your site. They can store preferences, logins, and more depending on how they're set up.
Website cookies are essential for e-commerce stores as they can track user behaviour, preferences and provide insights into marketing campaigns. Data collected by cookies can be used to help tailor the website experience for customers and display personalised content that's unique to them. Cookies also store shopping cart information, enabling customers to add items to their cart and return to finish their purchase at a later date.
Membership or Course Website
When it comes to running a membership or course website, having visitors agree to cookie consent is essential. Cookies help you track user activity and understand how they are using your site—from what pages they're viewing, to the items they're buying. This data can be used to customise their experience on your site and tailor content to best meet their needs.
By collecting and storing this data, you can better understand how your users interact with your website, which in turn helps you make more informed decisions about the features and content you offer them. Cookies can be used to track courses taken, content consumed, and memberships signed up for. This data can be used to optimise your website navigation, understand user preferences and suggest related courses or products.
Forum, Job Board or Business Directory
Forum, job board, and business directory websites need a cookie consent notice because they often use cookies to enable secure logins and personalise the user experience.
Forum websites rely on cookies to enable users to log in securely and stay logged in while they navigate the site. Cookies also help forum websites personalise content for each user, such as displaying recently posted topics or recent comments by the individual user, as well as relevant ads or sponsored content.
Job board websites often use cookies to track a user's activity and remember their preferences when searching for jobs. Cookies also provide an important security measure by ensuring that users remain logged in securely, even after they have left the website. This means job seekers don't have to log in multiple times during the same session.
Business directory websites use cookies to enable users to search for relevant businesses or content quickly and easily without having to re-enter information each time they visit the site. Cookies also help track user behaviour on the site, such as what topics are being viewed or which listings are most popular. This helps website owners understand their users and make necessary changes to improve the user experience.
If you're using Google Analytics on your website, a cookie consent notice is an essential part of making sure that you are compliant with data protection regulations. Cookie consent notices inform users that you are collecting information about their browsing behaviour, which includes cookies associated with the use of analytics tools like Google Analytics. This lets users know that they can expect some data to be collected and used for analytical purposes.
Cookie consent notices give users the ability to opt-out of being tracked by analytics tools if they choose. This can enable them to have greater control over their personal information, giving them peace of mind that their browsing behaviour won't be tracked without their knowledge or consent.
Using Font Awesome on your website can provide a great user experience, but it also means you may be collecting personal data from visitors.
To protect yourself and your users, it's important to have a cookie consent notice. This ensures that all information collected is compliant with the law and that users are aware of what type of data is being collected and for what purpose.
If Font Awesome is stored on your website, the company collects data to improve their services and products. This data can include IP addresses, device information, location data, and usage stats.
FREE WEBSITE AUDIT
Not Sure What You Have Installed On Your Website?
Contact Constructive Visual today and we will provide you with a FREE WEBSITE AUDIT to let you know what services you have installed on your site.
Get A Free Website Cookie Audit
When Do You Need A
Cookie Consent Notice

?
If you own a website in Australia, it is essential that you understand the importance of cookie consent notices. All websites that offer services to users within the European Union (EU) or those who track user data must comply with a set of regulations called the General Data Protection Regulation (GDPR). This includes any Australian business whose services are used by customers in the EU and all businesses that collect or process personal data of those living in Europe.
There are countries that require cookie consent notices to be displayed for any website that collects user data or employs tracking cookies. It is recommended that businesses provide a cookie consent notice on their websites as this can help ensure compliance with GDPR regulations and protect the privacy of their customers.
A cookie consent notice informs visitors to your website about what type of cookies are in use and how they will be used. It should also provide users with clear instructions on how they can opt out of those cookies if they so wish. This ensures that customers are aware of exactly what they're agreeing to when they access your website and gives them the choice to reject certain cookies if they desire. Doing so helps you comply with privacy regulations around the world
A cookie consent notice is essentially an agreement between your website and visitors, informing them of what cookies your website places on their device, why you use these cookies, how they can opt-out if they wish to do so and how long these cookies will be stored for. Without this notice, businesses in Australia are liable for hefty fines, so it is important to ensure that your website complies with the GDPR.
As your website is available to a world wide audience it's important to abide by laws that are set out in those countries that require transparency in how your website is collecting user data. There are a number of other types of websites who should also display cookie consent notices. These include eCommerce sites which use cookies to track customer behaviour and analyse website performance, as well as online forums and blogs which may use cookies to track user activity. Any website that uses third-party tracking or advertising services such as Google Analytics or the Facebook Pixel should also display a cookie consent notice.
Any site which collects personal data from users such as their IP address. Such websites must also comply with the GDPR legislation and display a cookie consent notice so that users have full transparency over how their information is being used.
For any Australian business operating an online presence, there is no excuse for not having up-to-date cookie consent notices in place.
Not only will this ensure that your business is compliant with privacy laws in different countries, but it will also demonstrate to users that you take their privacy seriously and are committed to protecting their data. So make sure you're up-to-date with the latest GDPR regulations and Australian privacy laws and equip your website with a cookie consent notice today!
General Data Protection Regulation (GDPR) - UK
The General Data Protection Regulation (GDPR) is the European regulation regarding the protection of personal data. It is the highest privacy standard, and it is recommended that all companies comply with this regulation.
Inspired by European regulations, the Brazilian General Data Protection Law must be complied with by any company or institution that collects personal data from people in Brazil to avoid fines.
The Argentine Data Protection Law (LPDP in Spanish) does not have the same standards as the GDPR, CCPA, and LGPD. Argentine companies that collect data from European or Brazilian citizens must at least comply with this regulation.
California Consumer Privacy Act (CCPA)
The CCPA is California's data privacy law and has transformed how businesses collect their website users' data since it took effect in January 2020.
PIPEDA and CASL are Canadian federal laws that limit how organizations handle private information. PIPEDA outlines guidelines for collecting and sharing personal data, while CASL regulates electronic messages and program installations.
The Virginia Consumer Data Protection Act (VCDPA) gives Virginia residents control over their personal information. Businesses must follow data protection principles, and individuals can access, correct, delete, and obtain a copy of their data.
The Federal Law on Protection of Personal Data Held by Private Parties (LFPDPPP) regulates how private organizations in Mexico collect, store, and process personal information. It mandates consent for data collection and gives individuals the right to access, correct, and delete their personal data.
Singapore's Personal Data Protection Act (PDPA) is a data privacy law that governs the collection, use, and disclosure of personal data by organizations. It applies to both public and private sector organizations and sets out data protection obligations, including obtaining consent and ensuring data accuracy. The PDPA also grants individuals rights such as the right to access and correct their personal data.
The PDPA is Thailand's data privacy law that governs personal data collection, use, and disclosure by public and private organizations. It sets data protection obligations like obtaining consent and accuracy of data. Individuals have rights like accessing and correcting their personal data.
Australian Privacy Act (APA - Australian Privacy Act 1988)
The Australian Privacy Act (APA) governs personal information handling. It applies to government agencies and businesses with an annual turnover exceeding AUD 3 million and includes the Australian Privacy Principles (APPs). The APPs specify how to collect, use, and disclose personal information and give individuals the right to access, correct, and update their information.
Limited Time Offer –
Don't Miss Out!
Now, here's the kicker: We're offering our cookie consent notice service at a special price, but only for a limited time. That's right – the clock is ticking, and you don't want to be left in the dust!
So, don't dilly-dally! Get in touch with our friendly team at Constructive Visual today, and let us help you create a compliant and captivating cookie consent notice that'll have your visitors saying, "Crikey, that's one clever cookie!"
Contact us now to take advantage of this limited-time offer and give your website the competitive edge it deserves. Remember, a compliant website is a happy website – and a happy website is good for business! So, let Constructive Visual help you keep the Cookie Monster at bay and ensure your website is compliant, engaging, and downright irresistible.
Cheers!
We Have A
Crazy Deal

Just For You!
Fines Protector Insurance
With fines protector, you can relax knowing that you will never have to pay a fine related to cookie consent again. Our provider Illow is so confident in their technology that they guarantee it.
We understand that compliance with privacy regulations can be a source of stress for those in charge of a company. Often, stakeholders like directors, CEOs and owners are concerned with new privacy fines. We know that regulations can be complex and that companies want a solution that goes straight to the point – avoiding fines.
With fines protector, our provider Illow will take care of any fines related to cookie consent, and the maximum that they will cover is $30,000 USD.
We understand that GDPR, CCOA, LGPD and other regulations can be challenging to navigate, which is why illow cover them all. By implementing your cookie consent notification and never disabling it, you can stay compliant and avoid any potential fines.
Get the extra piece of mind of protecting your business from potential fines with fines protector.
$350 per year.
(Clever Cookie or Bite Size Cookie Account Required)

Payment Options Available
Please contact us if you would like to pay by direct bank deposit and we can send out an invoice with our bank details provided.
What Do We Need From You To Get Started...
FTP Access to your website to add our code to your website's header.
Admin login credentials to access your website to add the code to your theme/template header.
Your brand colours.
A link to your privacy policy or you can use our standard one.
A link to your cookie policy or you can use our standard one.
Signed and returned Cookie Consent Notice waiver.
Cookie Consent Notice Australia Frequently Asked Questions
The most frequently asked questions from our clients about our cookie consent notice service.
We Support Local Businesses
We have a passion for supporting local WA businesses and promoting shopping local to encourage spending money in our local communities.
We Value All Of Our Clients
When you become a Constructive Visual client we value a great working relationship with you for many years to come.
We've made many lifelong friends with our clients and have had the opportunity to work on multiple projects to help bring their business/brand to an online audience.
"I cannot fault the service we received from Constructive Visual. Any crazy questions we had or any requests were acted on quickly and explained in terms that we could understand :). I highly recommend Constructive Visual for anyone considering creating or updating their website."
Annette Fox
Fox and Hen Handmade Crafts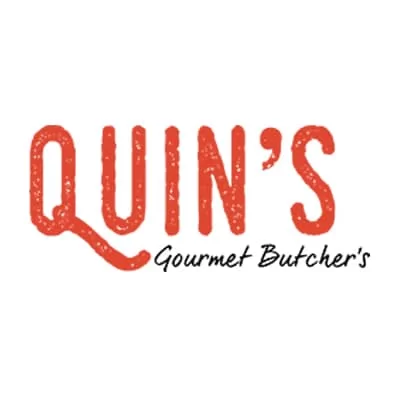 "We wanted to update our business website and create an online store. Peter from Constructive Visual was professional, efficient and very patient. Any questions were answered and explained quickly and so we could easily understand. We would highly recommend Constructive Visual!"
Alison & Andrew Quin
Quins Gourmet Butchers
"From the very beginning Peter and Jodie where professional in how they conducted themselves. No matter how many questions I had, they were more than happy to answer them and help make the whole process smooth. I am so grateful for finding such a great team to develop my online shop. Thank you xx"
Lisa McDonald
Avon Valley Creators Collective
"Prompt, officiant and a good result. Highly recommend."
Laurie Phillips
Phillbourne Manufacturing
"We approached Peter from Constructive Visual to update and refresh our existing website. Peter worked with us to make changes based on our requirements. He nailed incorporating our organisation's main messages of who we are & what we do into the website design. Highly recommended."
Owen Catto
Regional Men's Health Initiative
"I have known Peter Lowen since his teens when we worked together in video production and we have remained industry colleagues since. Most recently Peter has developed, hosted and maintained my websites. He has also been a mentor for my social media profile as a singer songwriter. Peter has always been very responsive and amazingly helpful."
Pete Byfield
petebyfield.com
"Working with Constructive Visual was a very smooth process. Peter understood what we wanted to achieve and how the website could add value to our organisation. We are delighted he is a local supplier too as our intent is always to support WBN members first."
Caroline Robinson
150Square, NEWROCK & WBN
"Peter was extremely professional and knowledgeable. It was so lovely that he took the time out for what was a small job for him, but a large tech headache for me. Went above and beyond with his knowledge and communication."
Melissa O'Driscoll
Bird On The Wall Photography
"Peter and Jodie have been an incredible resource of knowledge and creativity in dealing with the Northam Chamber of Commerce website and database needs. I would recommend Constructive Visual to any business who wants to work with a genuine team to elevate your business online."
Melanie Jones
Northam Chamber of Commerce